The
Empath's
Survival
Guide
ONLINE COURSE
. . . . . . . . . . . . . . .
Life Strategies for Sensitive People
A Special Invitation for Highly Empathic & Sensitive People
This is a tough world for sensitive people. From the constant bombardment of the 24-hour news cycle to the presence of untold numbers of visual, audio, and chemical toxins in our environment, those of us with naturally high sensitivity can find ourselves easily overwhelmed.
And understanding can be hard to find. Have you been told you need to "grow a thick skin"? Have you been treated as if your sensitivity is some kind of weakness or character flaw?
I know just how you feel. I'm an empath myself.
What's an empath?
Since you're reading this, you probably already have a good idea. Empaths are emotional sponges who absorb both the stress and joy of the world. We feel everything, often to an extreme.
If you feel as if you don't fit in this world,
it's because you're here to create a better one.
When I was growing up, I didn't have any resources to explain the needs that came with exceptional sensitivity—and neither did my parents or teachers. I ended up turning to drugs and self-numbing strategies that nearly cost me my life before I finally found help.
Since then, I've become a physician, psychiatrist, researcher, and intuitive healer, and I have made a special point of studying the needs and gifts of empaths and highly sensitive people.
It's my mission to make sure empaths like you get what they need to survive and thrive.
That's why I'm excited to bring you The Empath's Survival Guide Online Course. I created this course as a companion to my book The Empath's Survival Guide to serve as a hands-on resource for learning the skills you need to become healthy and empowered in a world that is often coarse, heartless, and disdainful of sympathy.
I also want to provide information and tools for parents, families, partners, and friends who have an empath in their life. The more we learn to value both our own sensitivities and those of the people around us, the more we will be able to connect and support one another.
Empaths and sensitive people face many unique challenges, including:
Becoming overstimulated—empaths are vulnerable to sensory and social overload

Absorbing stress and negativity from others—making you more susceptible to "contagious" psychological challenges

Feeling things intensely—you may be unable to watch violence, abuse, and suffering in the news or entertainment

Emotional and social hangovers—the effects of being around too many people or intense emotions can linger long after the event

Isolation and loneliness—your self-protection strategies may cut you off from the world

Emotional burnout—people long to share their suffering with a compassionate friend, but many empaths don't know how to set clear boundaries to keep from being swamped

Expressing needs in intimate relationships—empaths can find themselves easily drawn into unhealthy and codependent relationships

Special challenges for each gender—empathic men are often ridiculed for being "sissies," while empathic women struggle with authentic self-expression
For each of these challenges (and many others), I have created strategies and practices to help empaths overcome and prosper. In The Empath's Survival Guide Online Course, I'll be teaching you the most effective techniques I know.
I call this course a "survival guide," but survival is only the first step. Your gifts are needed so much today. Many of our greatest challenges arise from our cultural training to be constantly afraid, isolated, and numbed into insensibility.
Empaths and sensitive people are pioneers on the forefront of a new way of being for humankind.
We empaths have many marvelous traits. We have huge hearts and the instinct to help others in need. We're dreamers and idealists. We are passionate, caring, creative, in touch with our emotions, and able to see the big picture. We have exceptional attunement to the natural world and a great capacity for spiritual awakening.
You are not "overly sensitive." Once you learn to manage your sensitivities, you will unlock extraordinary gifts for your personal well-being and the greater good.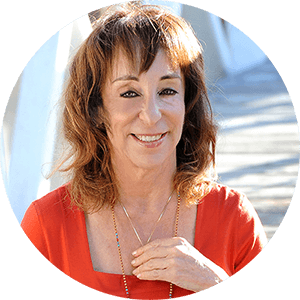 I hope you'll join me on this journey to discover your true power and potential as an empath.
Judith Orloff
What You Will Experience
In this course, you'll learn potent methods for dealing with the unique challenges of empaths—and enhance your life in many key areas:
Better Health

Discover skills to help you overcome sensitivity-based fatigue, allergies, anxiety, depression, and more

Positive Energy

Healthy ways to protect yourself from overwhelm without resorting to self-numbing, overeating, or addiction

Healthy Relationships

Learn to set healthy boundaries, develop genuine intimacy, and protect yourself from toxic influences and energy vampires

Parenting Guidance

Whether you're an empathic parent or have an empathic child, you'll learn special skills to cope and flourish

Your True Work

Learn how to center and replenish yourself in a work environment—and find a vocation that aligns with your empathic gifts

Extraordinary Perception

Discover your exceptional capacity to sense subtle energy, connect with nature, and tune into spiritual connection
What You'll Receive with
The Empath's Survival Guide Online Course
Eight Hours of Video Learning Sessions: Dr. Orloff shares insights and practices for overcoming the challenges of being a highly sensitive person—and unlocking your unique empathic gifts—in these prerecorded video sessions

Bonus Q&A Session: In this ninth and final prerecorded video session, Dr. Orloff answers questions from the audience and offers her personalized feedback and insight

Guided Practice: Dr. Orloff ends each session with a potent guided meditation

Weekly Practices: Each week, you'll come away with a new strategy to explore and incorporate into your daily life

Questions for Reflection: Dr. Orloff provides questions for self-inquiry as you find your own empathic path

Personal Journaling: Record and reflect on your transformation, work through roadblocks, and celebrate your successes
Downloadable Sessions and Transcripts: You'll be able to revisit the sessions, Q&A, guided practices, and full transcripts at any time

Special Bonus—The Empath's Survival Guide: For enrolling in the course, we'll give you a digital copy of Dr. Orloff's breakthrough book
CE Credits
The Empath's Survival Guide Online Course qualifies for a maximum of 8 Continuing Education credits. In order to receive your credits, you will need to take a quiz based on the content of the course. You may purchase the CE Credits separately on our site.
Program Overview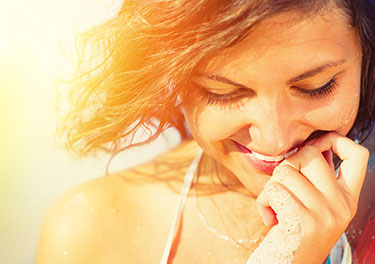 Session One
Exploring the Empath Experience: Becoming an Empowered Empath
Dr. Orloff shares an overview of the total experience of being an empath, both the blessings and the struggles. She then offers solutions to address the most common challenges so that empaths can become empowered in an often-hostile world. Session highlights:
How to measure your own empathic sensitivity

Types of empaths: physical, emotional, intuitive, and more

The science of empaths and empathy

Guided Practice: The Grounding and Earthing Visualization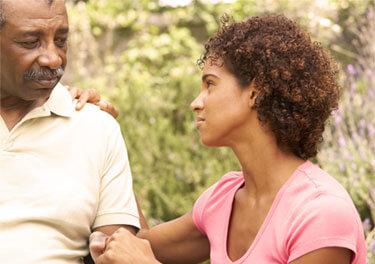 Session Two
Empaths, Emotions, and Health: How to Stop Absorbing Other People's Distress
While empaths have an unusual ability to connect with others at a deep level, we also run the risk of becoming tired and ill when we're around toxic people, noise, or intense emotions. In this session, Dr. Orloff discusses the common challenges to an empath's health and how to overcome them, including:
How do you know if a symptom is yours or if you're absorbing it from others?

How to be a compassionate person without taking on the pain and distress of others

Strategies to combat toxic energy—including breathing exercises, being in nature, and setting limits and boundaries with people

Guided Practice: The Three-Minute Heart Meditation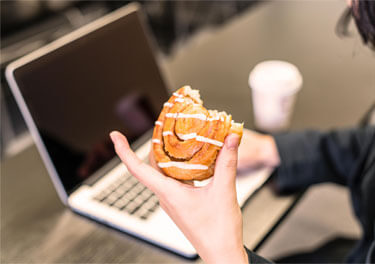 Session Three
Empaths and Addiction: Why Sensitive People Are Prone to Addiction, from Alcohol to Overeating
When we're not provided with healthy tools to manage sensitivity, empaths often self-medicate by turning to alcohol, drugs, sex, food, gambling, shopping, or other addictions. In this session, Dr. Orloff provides many positive, effective alternatives to addiction, including on-the-spot practices for dealing with overwhelm in the moment. Session highlights:
Why empaths engage in addictive behavior, and alternatives to self-medicating

An addiction self-assessment test

The empathic eater: what is the relationship between sensitivity and overeating?

Guided Practice: Find Solace in Spirit: Open to a Higher Power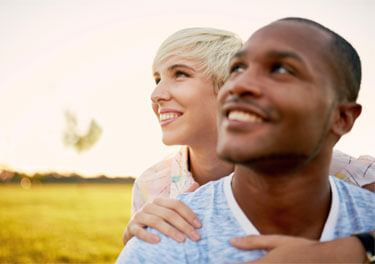 Session Four
Empaths, Love, and Sex: How Sensitive People Can Cultivate Healthy Relationships
The right love relationship empowers empaths—but it's also easy to get "too close" or enter into unhealthy dynamics such as codependency. Here Dr. Orloff reveals how we can protect our sensitivities, set healthy boundaries, and authentically express our needs—especially the need for alone time. Session highlights:
What are the main challenges for an empath in intimate relationships?

How empaths can find emotionally compatible partners—and how non-empaths can better relate to empaths

Twelve secrets for the empath in love

Guided Practice: Define and Express Your Relationship Needs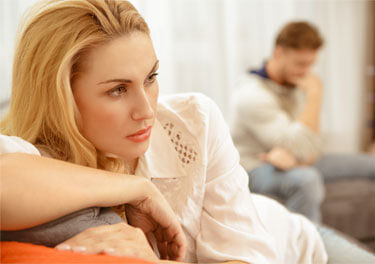 Session Five
Protection Techniques for Empaths: Dealing with Narcissists and Other Energy Vampires
Dr. Orloff refers to people who drain your vitality and spirit as "energy vampires." They come in many varieties—including narcissists, rageaholics, and control freaks—and they are attracted to the sensitivity and loving hearts of empaths. In this session, you will learn to develop a plan for dealing with each sort of energy vampire through strength, awareness, and compassion. We will explore:
The seven types of energy vampires and how to recognize them

The toxic attraction between empaths and narcissists

Strategies to deal with an emotional hangover after you've been with draining people

Guided Practice: Protect Yourself with This Cord-Cutting Visualization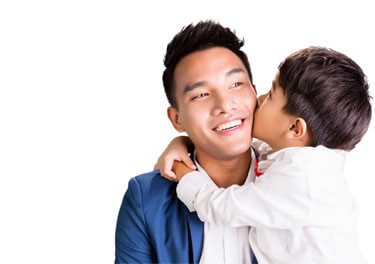 Session Six
Empaths and Parenting: Being an Empathic Parent and Raising Empathic Children
Being a parent is challenging, and it can be especially demanding for empaths. Yet empath parents can flourish while raising children when they utilize the techniques Dr. Orloff shares in this session. She'll also address the special challenges and rewards of raising empath children. Session highlights:
Seven action steps for empath parents to achieve balance and decrease sensory overload

Is your child an empath? A self-assessment tool

Tips and practices for nurturing empathic children

Guided Practice: The Ho'oponopono Prayer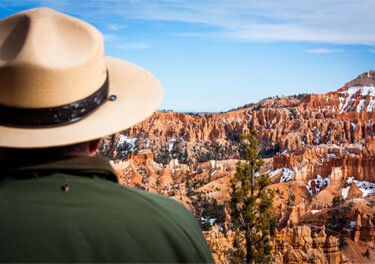 Session Seven
Empaths and Work: Finding Meaningful Work and Avoiding Overwhelm
Empaths are creators, inventors, visionaries, and healers. While we thrive in the right work environment, the wrong circumstances can cause suffering and burnout. Here Dr. Orloff shares her wisdom for finding the best job that suits your temperament, and strategies for transforming your workplace into one where you can bring your gifts to your work. Here we'll explore:
The best and worst jobs for empaths

The three main factors that affect empaths at work: meaningful work, the energy of people around us, and the energy of the physical space

Tips for empaths working in healthcare and other helping professions

Guided Practice: Shield Yourself at Work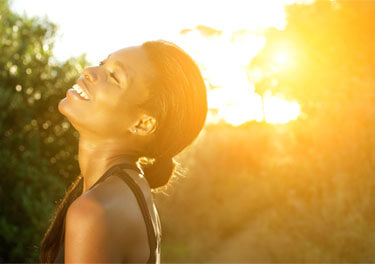 Session Eight
Empaths and Intuition: The Gifts of Being an Empath
Intuition is a wonderful gift of being an empath. We have the ability to develop "super senses" for connecting to the divine, tuning into nature, having visionary dreams, aligning with synchronicity, and connecting with spirit guides. In this last session, Dr. Orloff explores the full scope of the empath's intuitive gifts, including:
What is intuition and how can you access it more deeply?

The different expressions of intuition: telepathy, earth empathy, dreams, mediumship, and more

Why we sometimes fear and reject our gifts, and how we can reclaim them

Guided Practice: The Jaguar Protection Meditation
Join the Program Today
We invite you to join The Empath's Survival Guide Online Course today.

We unconditionally guarantee your satisfaction with all Sounds True products for one year when purchased via our website. However, if you are not 100% satisfied with The Empath's Survival Guide Online Course for any reason, simply return it with receipt for a full refund.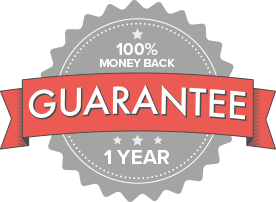 Praise for Dr. Judith Orloff's The Empath's Survival Guide
This book will help you to understand yourself and your gifts of empathy, and to forge a healthy path through this ever-coarsening but deeply beautiful world."

—Susan Cain,

New York Times

bestselling author of

Quiet

and founder of Quiet Revolution
Dr. Orloff combines neuroscience, intuition, and energy medicine to show you how to stay powerful and strong in the world, while also keeping your compassion and empathy alive."

—Deepak Chopra, author of

Super Genes
Being an empath is the new normal . . . Now people will know how to cope with being highly sensitive in their everyday lives. Fabulous and so timely."

—Caroline Myss, author of

Anatomy of the Spirit

and

Sacred Contracts
Dr. Orloff has done a great service to empaths everywhere with The Empath's Survival Guide—which will help thousands of people set healthy boundaries and recognize their sensitivity as the gift it truly is."

—Christiane Northrup, MD, author of the

New York Times

bestsellers

Goddesses Never Age

and

Women's Bodies, Women's Wisdom
A lifesaver for sensitive people and anyone who wants to become more empathic in their relationships without taking on their partner's stress. Highly recommended!"

—John Gray, PhD, author of the international bestseller

Men Are from Mars, Women Are from Venus
Frequently Asked Questions
How do I access The Empath's Survival Guide bonus?
To access the ebook, you will need to:
Log in to your Sounds True account
Click on "my library" (located in the navigation bar at the top right of the page)
Click on "ebooks" (located on the left side of the page)
Find "The Empath's Survival Guide: Ebook"
Click on "download"
Are the sessions live or prerecorded?
The sessions are pre-recorded live sessions.
What You'll Receive with
The Empath's Survival Guide Online Course
Eight prerecorded video training sessions

Prerecorded Q&A session with Dr. Orloff

Guided practices with each session

Practices to incorporate into your life

Questions for Reflection

Personal Journaling
Complete downloads of each session

Full transcripts of each session

Dr. Orloff's ebook The Empath's Survival Guide
Join the Program Today
We invite you to join The Empath's Survival Guide Online Course today.

We unconditionally guarantee your satisfaction with all Sounds True products for one year when purchased via our website. However, if you are not 100% satisfied with The Empath's Survival Guide Online Course for any reason, simply return it with receipt for a full refund.